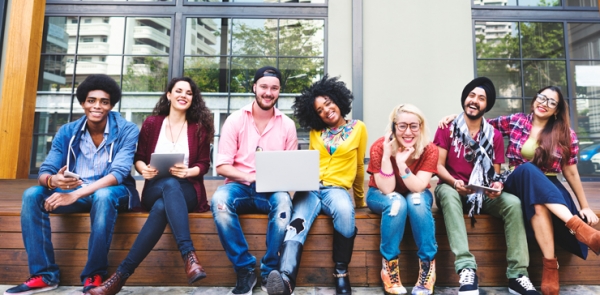 Academic Governance Representation
In NAPS we are dedicated to our students. Students are at the centre of what we do. We ensure that our students have opportunities to participate in academic governance. Representation allows students to have a voice in shaping policies that impact on their studies, and to play a key role in campus life and activities.
There is one elected student representative on:
The NAPS Academic Board,
The Student Experience Committee, and
The Teaching and Learning Committee.

The NAPS Students Representative Council (SRC)
The NAPS SRC is the main body that represents students. It is composed and managed by a student Executive Committee with the support of NAPS. It is the voice of students. It is open to all students. It reviews student needs and priorities with a student perspective and engages with NAPS administration on improving services for students. It coordinates social and academic events for students and provides an important foundation for networking.

NAPS Professionals in Business Society
The NAPS Professionals in Business Society is a student-driven initiative which provides students with a forum to discuss their business, accounting, management, finance, marketing and related professional issues. It is a forum to explore career opportunities, organise networking events and engage with NAPS academics, government and industry. For expressions of interest, please speak to the Student Services team.

Create Your Own
Students are also encouraged to take the initiative to create new organisations that meet students' needs and interests, such as the International Students Society, the Society for Promotion of Entrepreneurship and an eLeadership Society. Contact Student Services if you would like help to form such a group.
Further Information
For further information on the work the Academic Board, Teaching and Learning Committee and the SRC, contact NAPS Students Services.
The NAPS student representation arrangements have been established in accordance with the
National Student Representation Protocols.
You have a voice. Let your voice be heard