An experienced librarian has joined the team on Level 4. He brings a wealth of experience and dedication to our information system management and Library.


A keen desire to help both international and domestic students to maximise their learning through efficient research and database skills made Sujit Sigdel the perfect choice to be NAPS' inaugural Library and Information Resources Manager.


Mr. Sigdel is responsible for the development and on-going management of NAPS library and information resources including providing high quality information and advisory services to students and staff.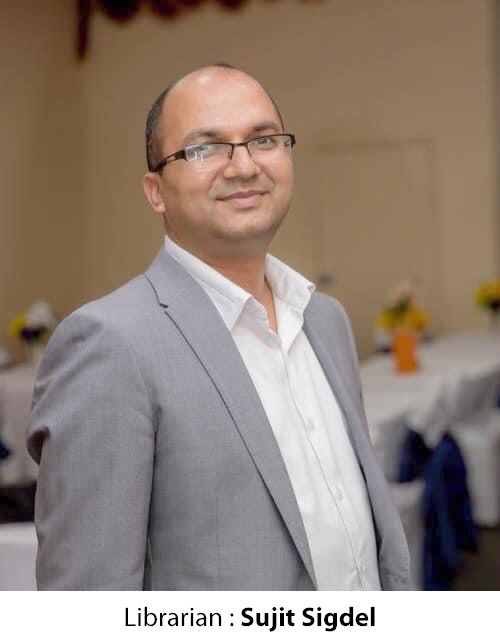 His experience with local and international private higher education providers has given him the skills required to work strategically with the NAPS' Leadership team to ensure that all the users have timely access to appropriate learning resources in a range of formats. His practical information technology skills enable him to support students and staff to ensure they have the skills and confidence to access the best resources quickly so they can improve their learning and achieve their goals.
Mr Sigdel has extensive communication skills, including speaking Hindi and Nepali as well as English, and is the Chief Editor at The Nepali Times Australia (part-time). He also has experience in London and Nepal working in adult education and for charity.